Wolfsburg AutoMuseum Volkswagen and Autostadt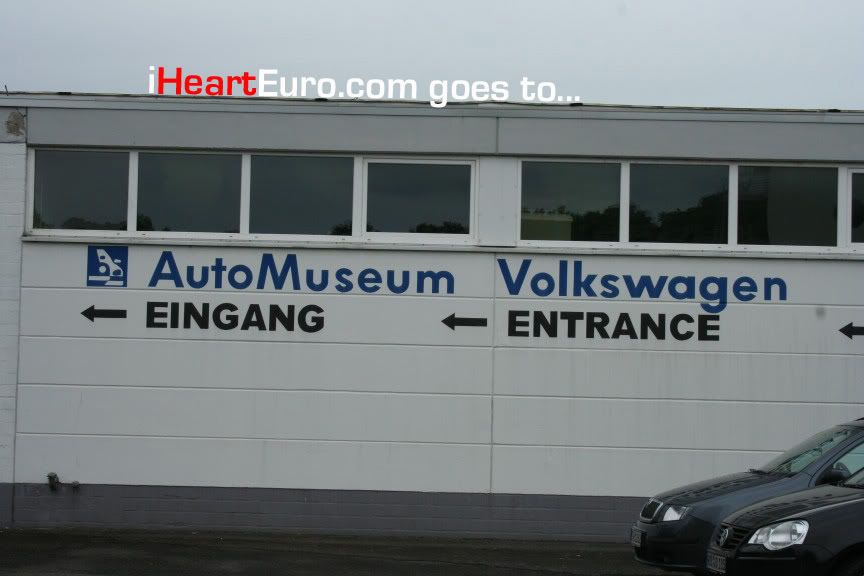 I have realized one of my dreams as a Vee-Dubber. As I was traveling to Western Europe I decided to check out the Volkswagen Museum and the Autostadt – VW Factory in Wolfsburg, Germany. I got to the museum an hour before closing so I didn't have too much time to look at all those cars, however I did snap a few photos.
(Photos from Volkswagen Auto Museum in Wolfsburg, Germany)
After the museum I went to Autostadt – an attraction center in the area of Vw Factory, a place larger then Monaco… who would have thought? Unfortunately Autostadt's website hasn't been updated and they close at 6pm, not at 9 as stated on their site so I had to miss out on this one.
I drove the 250km to Berlin where my hotel was located and decided to come back to Wolfsburg the following day.
After a wild night in Berlin with lots of local cheap beer I wasn't able to get up at 7 am as I planned. Around 11 am, when I was having an apple danish with an espresso, I found out that leaving earlier wouldn't have been so great since the traffic going in and out of Berlin is horrible in the morning…
By noon I was finally in my rental 1.2L Corsa, on my way to the Autostadt. Light rain mixed with heavy clouds didn't bother me a bit because of all the excitement of seeing all those Bentleys, Lambos, Audis and Volkswagens… I also knew that it could be my only chance to see the new Scirocco since their future in the North America is still very vague.
…few hours later, tired but still excited I was very happy with the outcome. I got to see (and to sit in) a bunch of great cars, mostly the Scirocco, R8 and the A8L W12!, I also saw he famous VW towers…
I would sure visit again, and if you are a true dubber – visiting Woulfsburg certainly should be on your "things to do before I die" list!
Here are some photos from the Wolfsburg Autostadt.
Like this post? Subscribe to my RSS feed and get loads more!